Kill the Bug
It was a beautiful dream. It was a dream full of angels. He had a sudden mission in life: to return to the world and save mankind from the bugs eating their brain. If he did this, they would come for him. He would be allowed to live among them, in the place that followed the promises of his country, promises he had heard about since he was a child at school. Promises that were broken again and again.
There was a preacher, an old friend who he could never say goodbye to, his mother, the lover that would one day find him, there was the demon that turned out to be an angel. There was no fear, we conquered it. We were ourselves, we were free to explore our eccentricities, it would be explored on paper. So many people were lost in the old world, now we found each other and made sure nobody got lost. Everyone was welcome, the tired as well as the poor. If we could only see ourselves for who we are, if we weren't so afraid, this world could be ours.
He had asked the angels what he was supposed to do.
They told him to watch for the sign, you would understand then. Everything would be clear.
But you must go all the way, it's the only way to escape this world. The only way to escape this prison.
Reality is the dream, all you have to do is wake up and pull the trigger.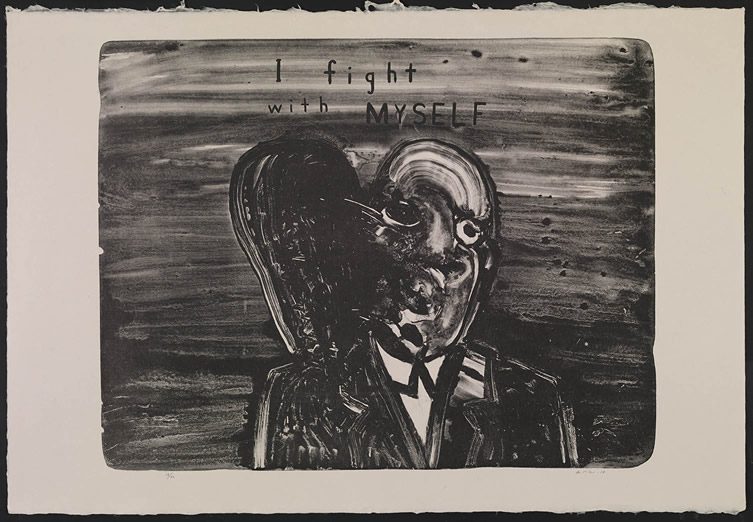 Art by David Lynch
***